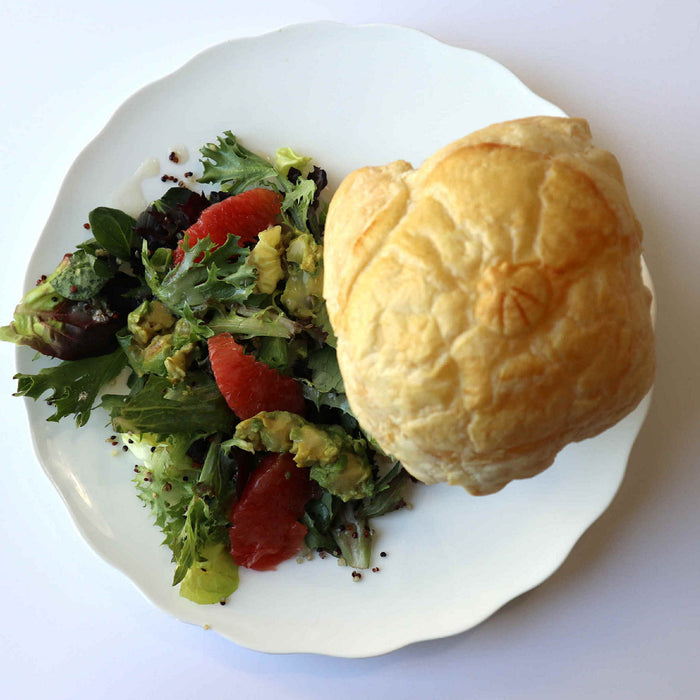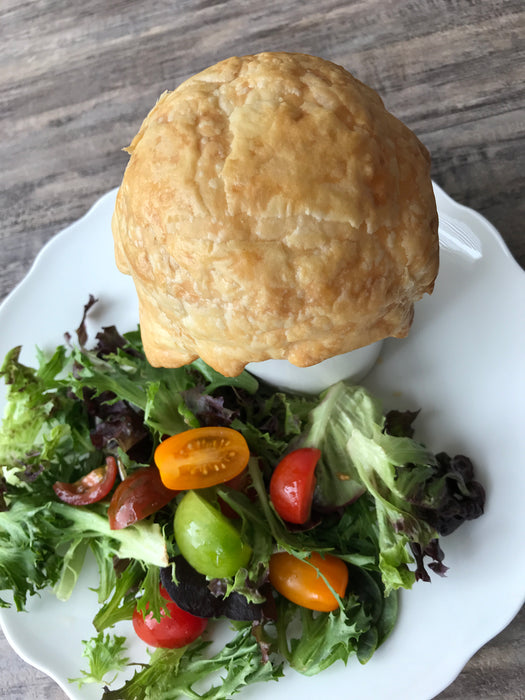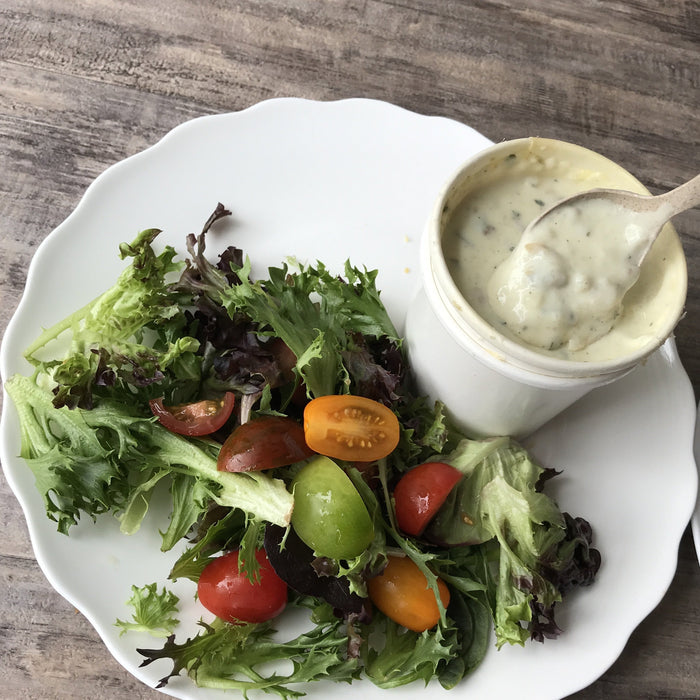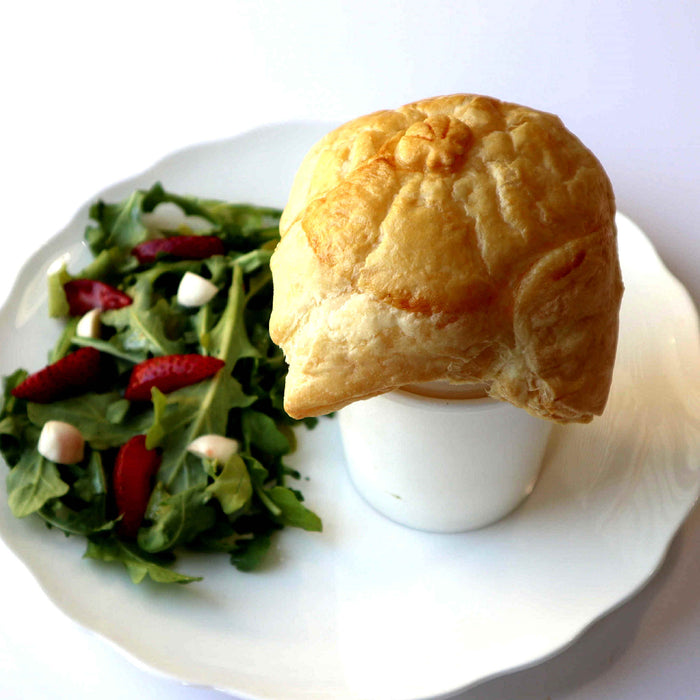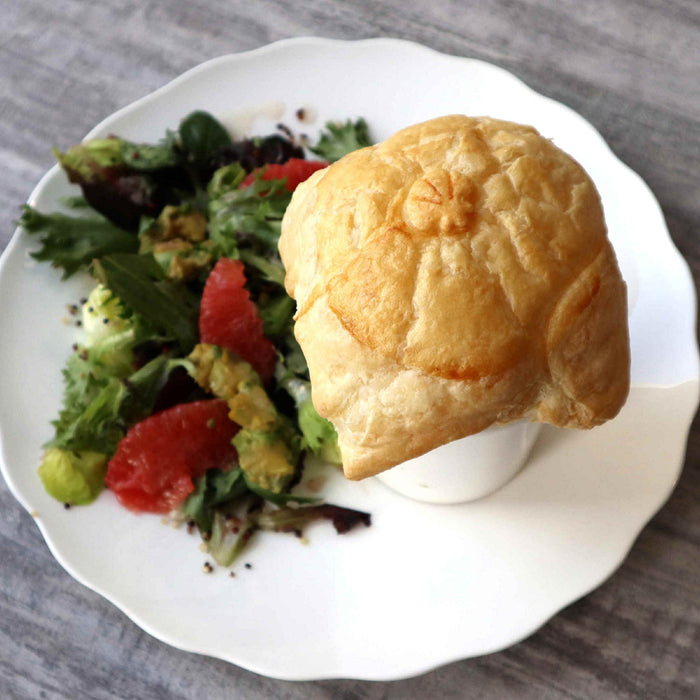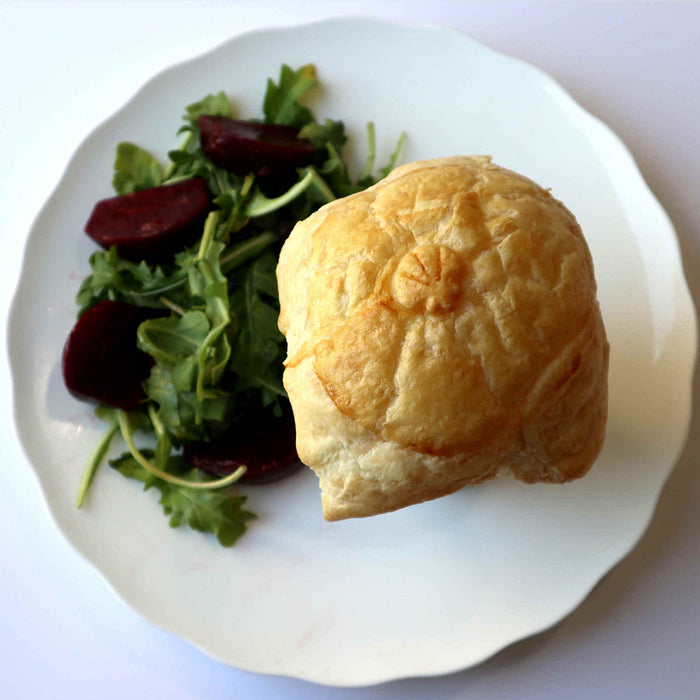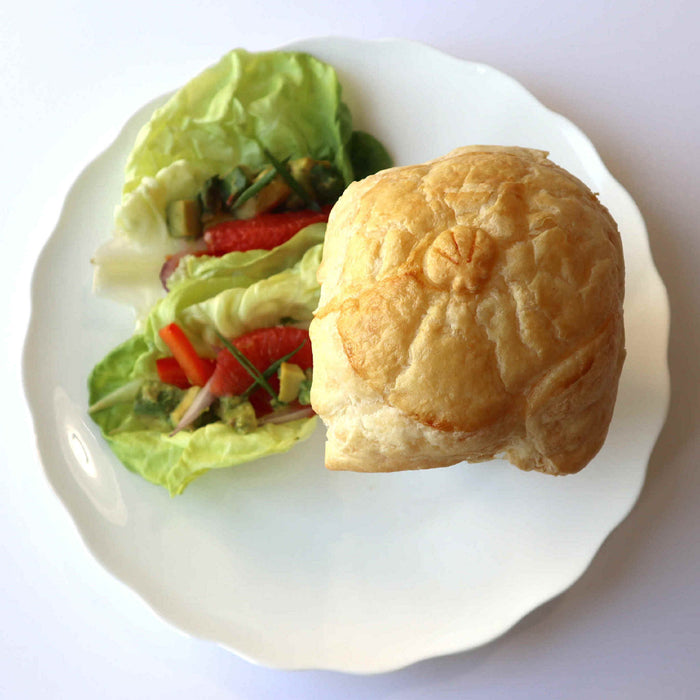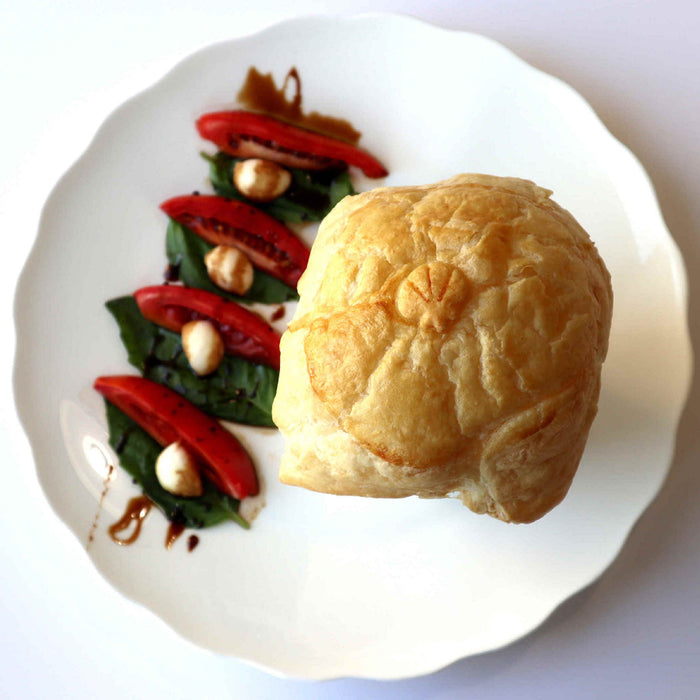 Clam Chowder Pot Pie Meal Box
New England style Clam Chowder pot pie, Sweet and Salty Baby Manilla Clams are the center of this classic dish with lightly smoked bacon, hearty russet potatoes, and a rich, creamy house made broth with russet potatoes and smoky bacon with golden-brown Puff Pastry on top. Our signature dish for decades!

Bento Box Pie comes with side of the day and yam fries 

Full Course Meal comes with salad & side of the day, yam fries, and mini dessert
Order pickup is after 10:30am and can be scheduled for any date at least 3 hours in the future. Pickup at our Granville Island location 
•For
reheating
•Bake in 250 degrees for 20~25 minutes or until in middle of pie is warmed and top crust or topping is crispy.
•Microwave for 1.5 ~ 3 minute to warm it.. For the best result, reheating the pie with the oven instead of with microwave is highly recommended.