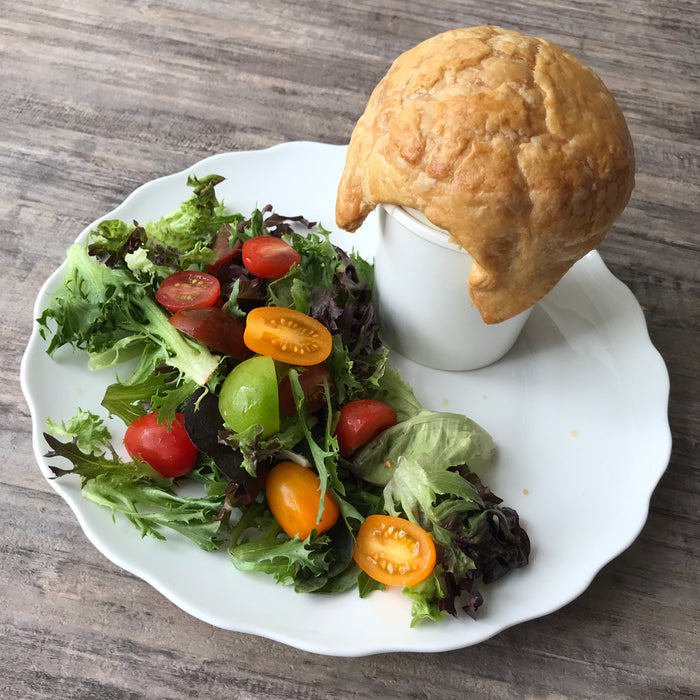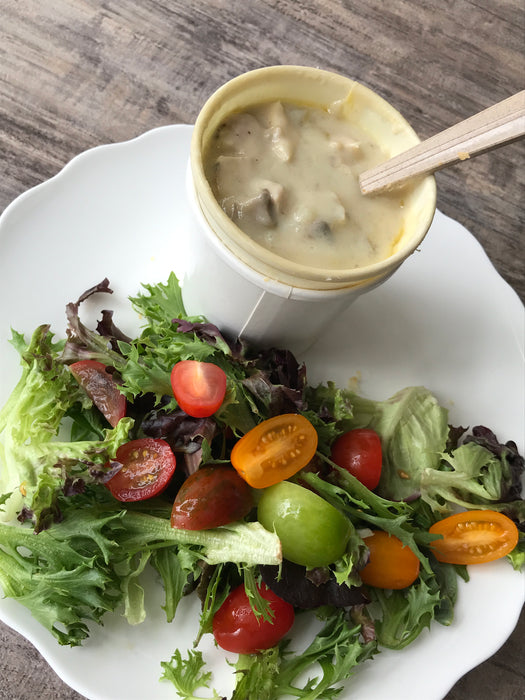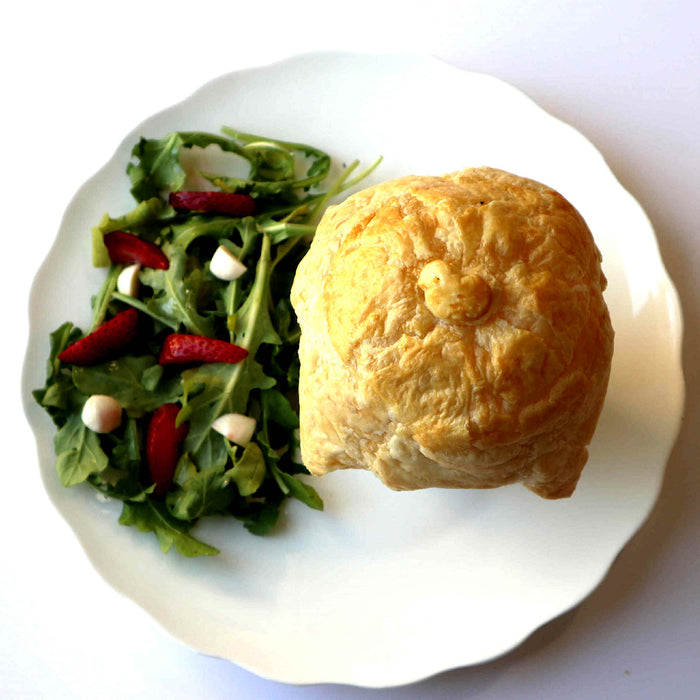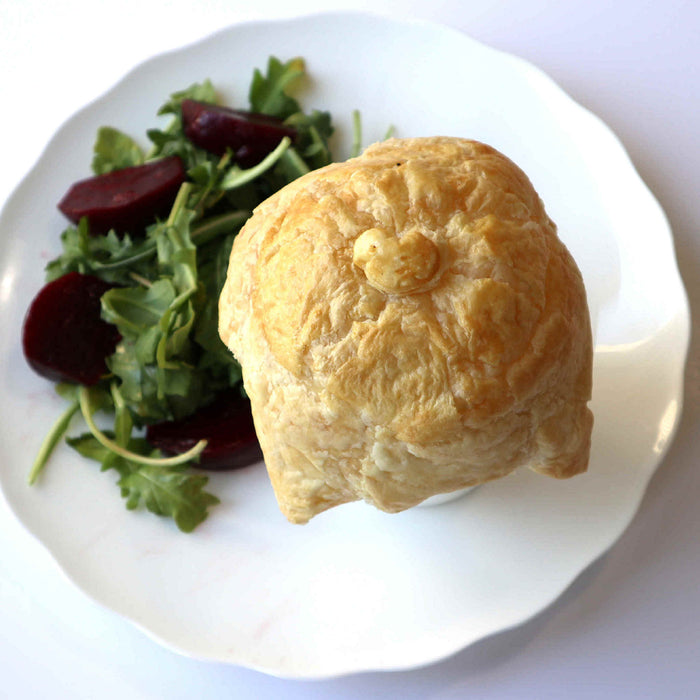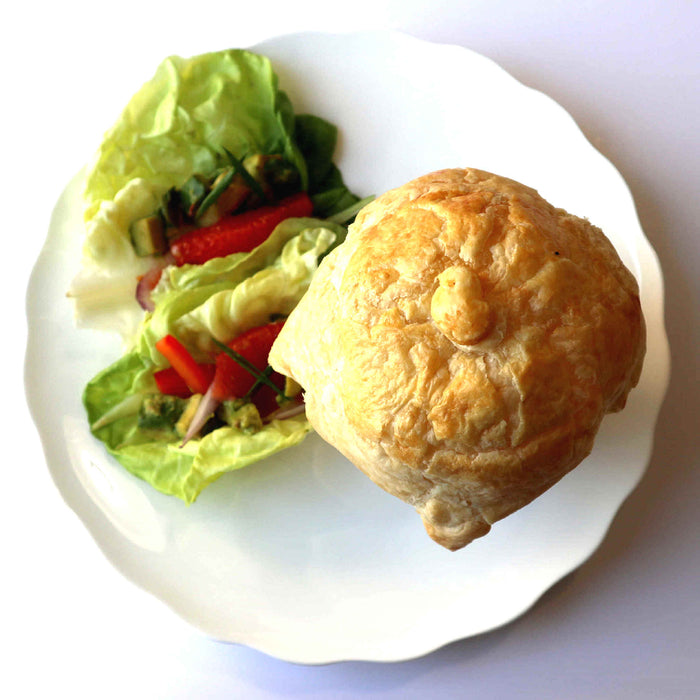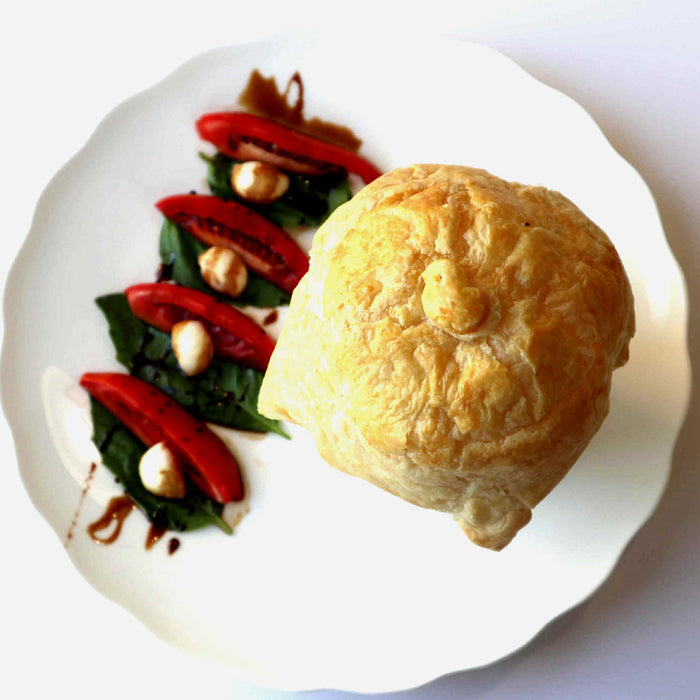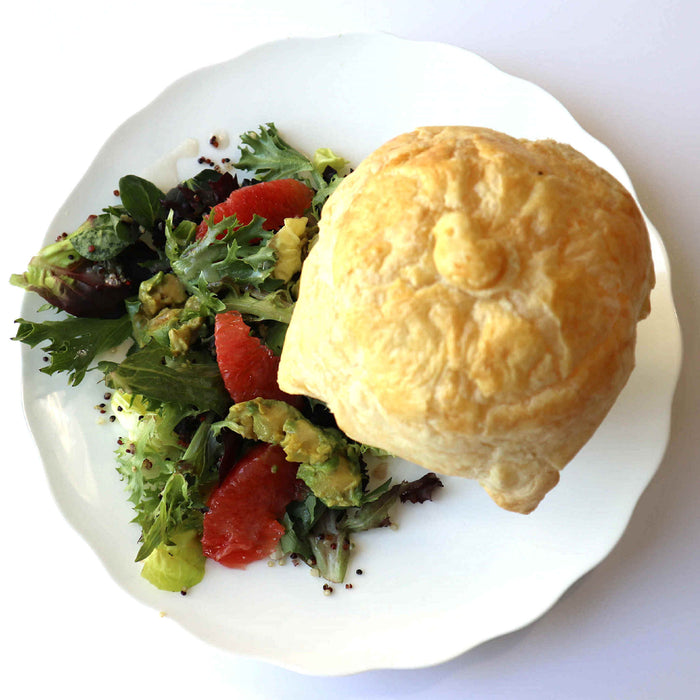 Rich and hearty chicken broth made in house with sautéed mushrooms and green peppers and a generous helping of herb roasted chicken breast.
Bento Box Pie comes with salad of the day and yam fries 

Full Course Meal comes with salad & side of the day, yam fries, and mini dessert
Order pickup is after 10:30am and can be scheduled for any date at least 3 hours in the future. Pickup at our Granville Island location 
•For
reheating
•Bake in 250 degrees for 20~25 minutes or until in middle of pie is warmed and top crust or topping is crispy.
•Microwave for 1.5 ~ 3 minute to warm it.. For the best result, reheating the pie with the oven instead of with microwave is highly recommended.