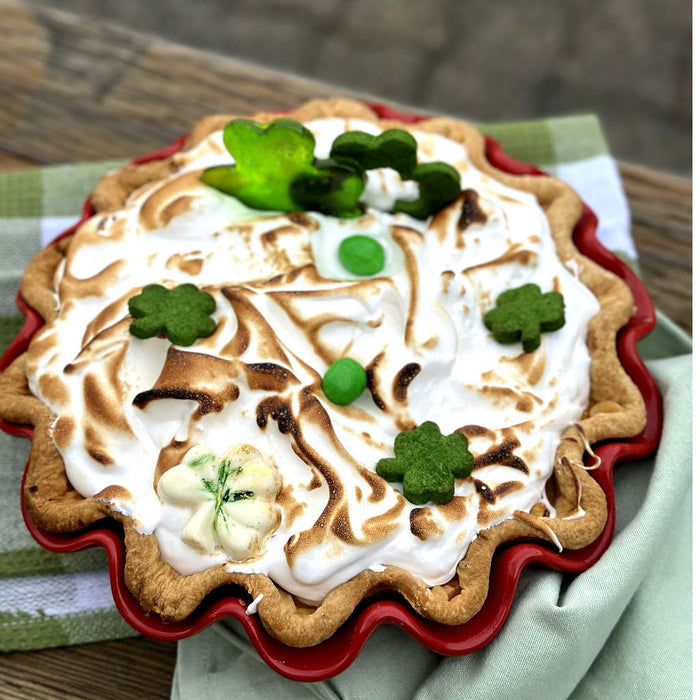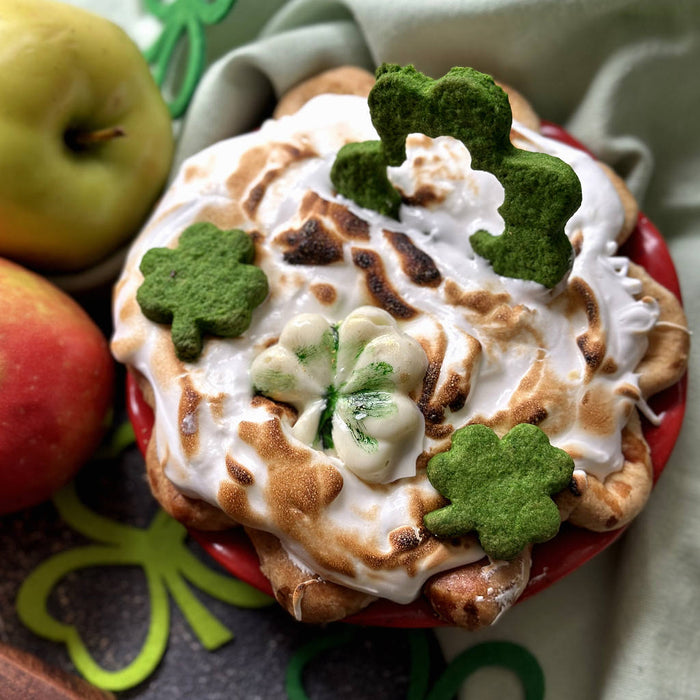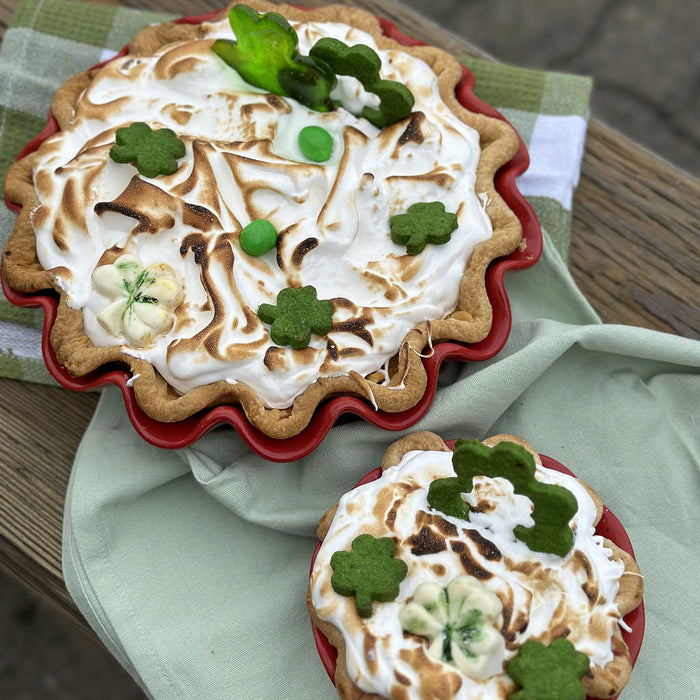 Irish Apple Amber Pie (V)
 This pie features raspberry, butter croissant, raison, and heavy cream. 
A perfect treat for a St. Patrick's party. 
Note: This pie must be ordered min. 48 hours in advance of pick up at our Granville Island location. Available for the pickups during Mar. 15~19 while quantity lasts.

Preserving Curd Pies Instructions:
This pie are best enjoyed the day of pick up. However, you can refrigerate cream pies for up to two days.