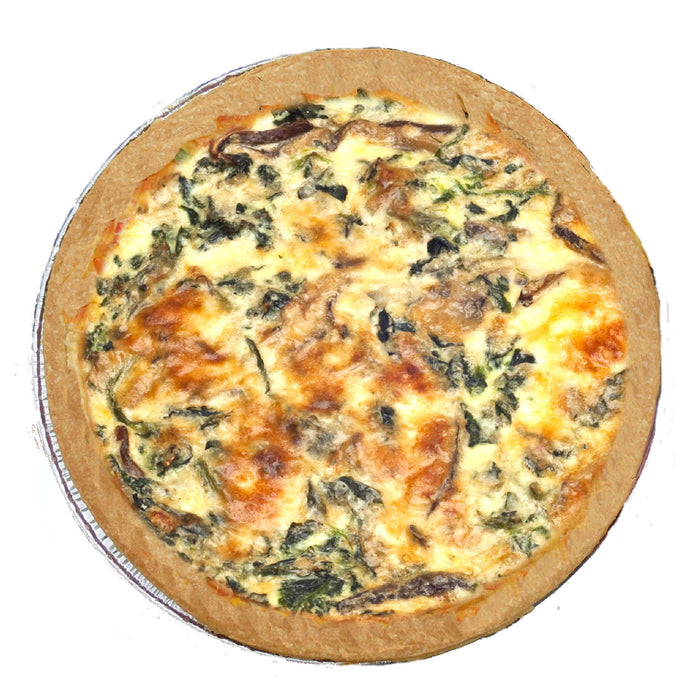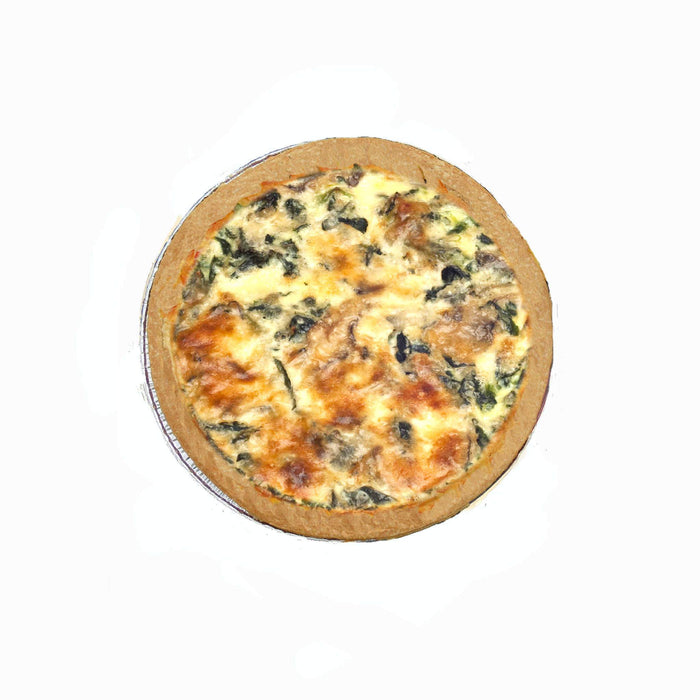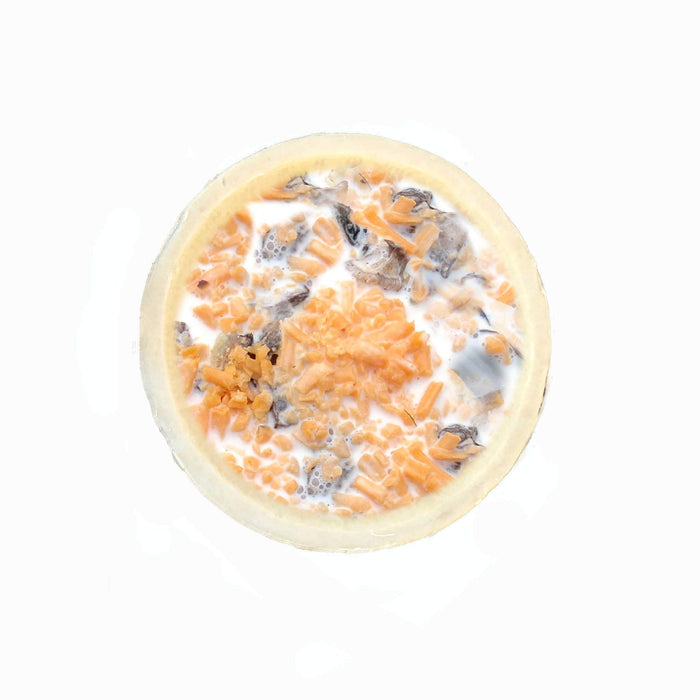 If mushrooms is one of your loves, you'll be stunned by this Wild Mushroom Quiche. It features an adventurous mix of wild portabello, Chantelle (or Morel instead when available), and shitake mushrooms mixed with eggs, cream, swiss cheese and finally topped with cheddar cheese. 

Note: This whole quiche requires ordering min. 36 hours before pick-up at our Granville Island location. 

Baking and Reheating Instructions:
•For Frozen Raw Quiches: Bake from Frozen, at 350 degrees for 40 minutes or until golden brown.
•For reheating
For Baked Quiches: Wrap entire pie in aluminum foil and bake in 250 degrees for 20~25 minutes or until in middle of pie is warmed and top crust or topping is crispy.
•Microwave an individual pie (without a foil pan) for 1 minute to warm it. Reheating a slice of pie for 15~25 seconds to warm it. For the best result, reheating the pie with the oven instead of with microwave is highly recommended.