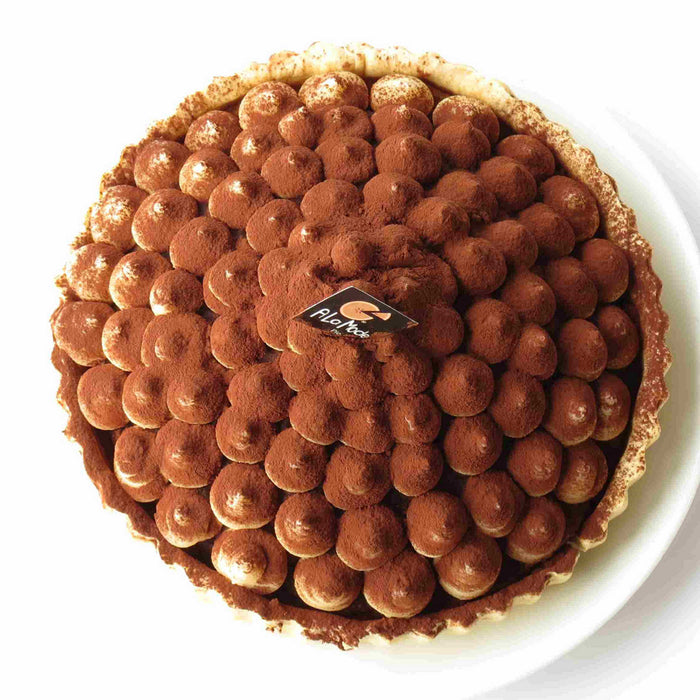 Delight in this classic, unforgettable Italian dessert - perhaps on a sunny evening with a bit of coffee? Featuring espresso-soaked Lady's Fingers, Mascarpone cheese, and dark chocolate layers stacked onto our flaky tart shell. Served cold. 

Note: This whole tart requires ordering min. 48 hours before pick-up at our Granville Island location. 

Preserving Cream Pies Instructions:
•Cream pies can be left in the box and refrigerated for up to two days.
•Cream pies are best enjoyed the day of pick up. However, you can refrigerate cream pies for up to two days. Do not freeze your cream pies.