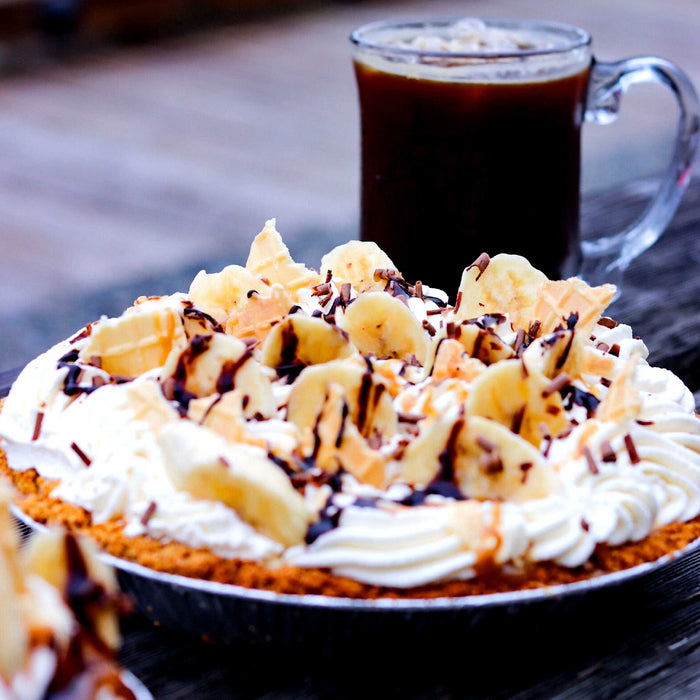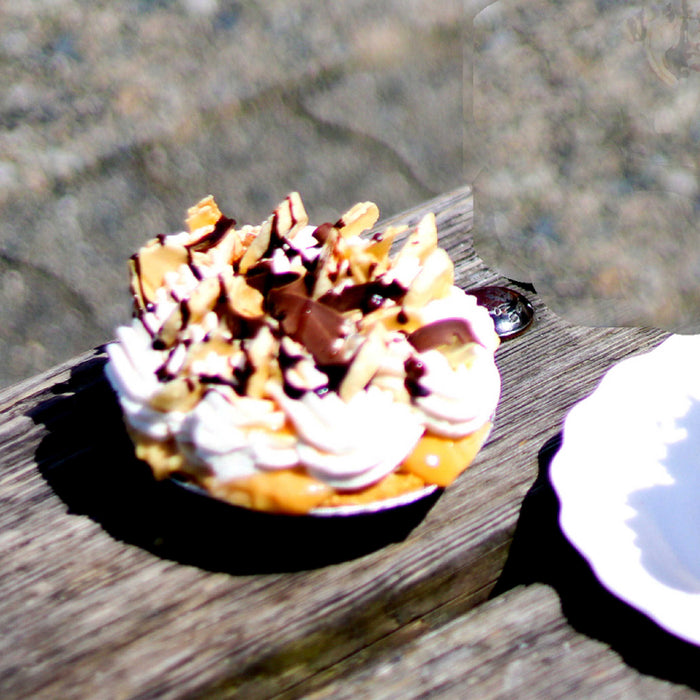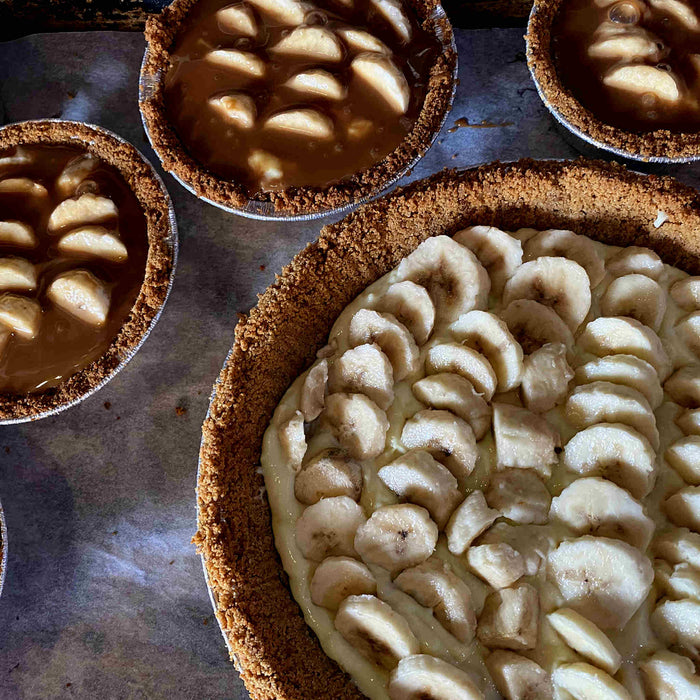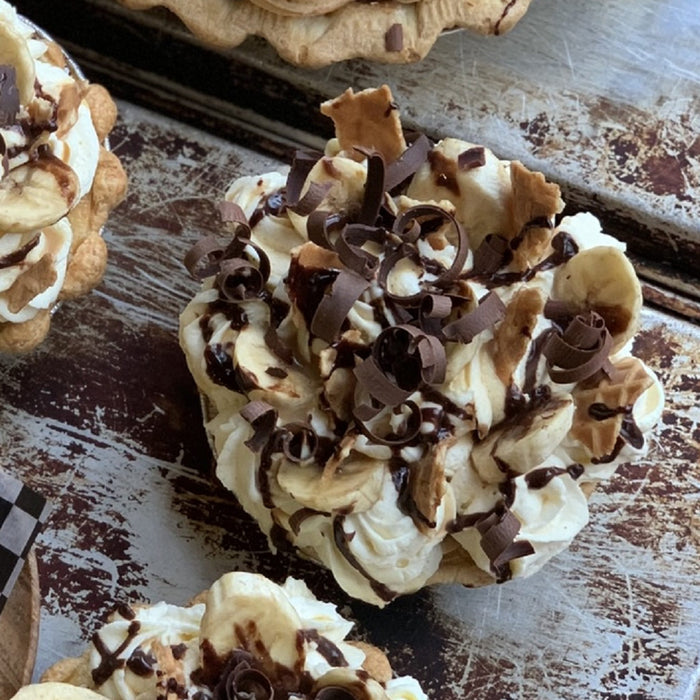 This spectacle of a dessert will make people look over with jealousy - if that's your jam, this is the treat for you. Our traditional English dessert is filled with banana slices, homemade dulce de leche, whipped cream and mashed banana. Topped with cream Chantilly, banana slices, waffle cookies, chocolate curls and, for complete perfection, drizzles of caramel and chocolate sauce. An addictive dessert for the sweet tooth!
Note: This pie must be ordered min. 36 hours before pick-up at our Granville Island location.
Preserving Cream Pies Instructions: Cream pies are best enjoyed the day of pick up. However, you can refrigerate cream pies for up to two days. and freeze for up to two months.