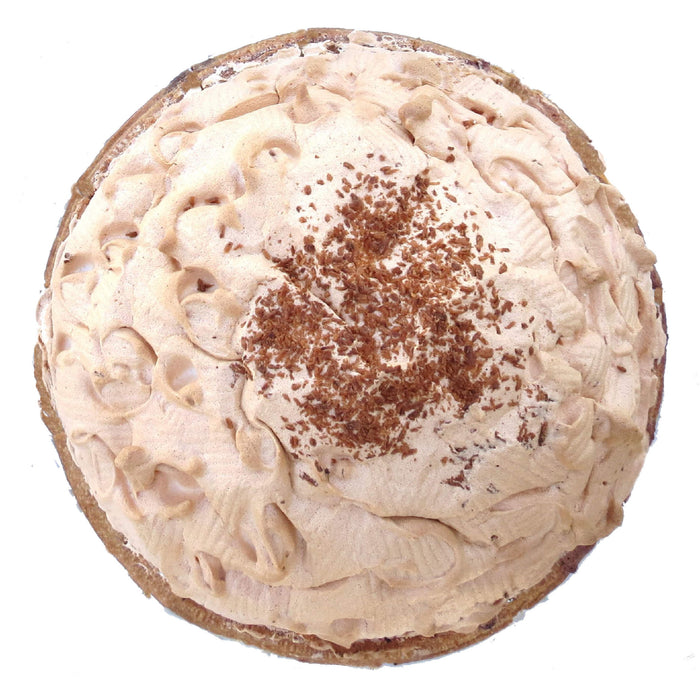 Coconut Cream Whole Pie Express (V)
The perfect treat on a warm, sunny day: you simply cannot miss out on this coconut dream. A delightfully smooth marriage of meringue and coconut cream, this pie features a luscious homemade coconut filling layered on top of shortbread pastry and topped mile-high with meringue.
Note: This pie needs to be ordered at least 24 hours in advance. It can be picked up at our Granville Island location.
Baking and Reheating Instructions: Please see the section at the bottom of the FAQ page below. Thank you.