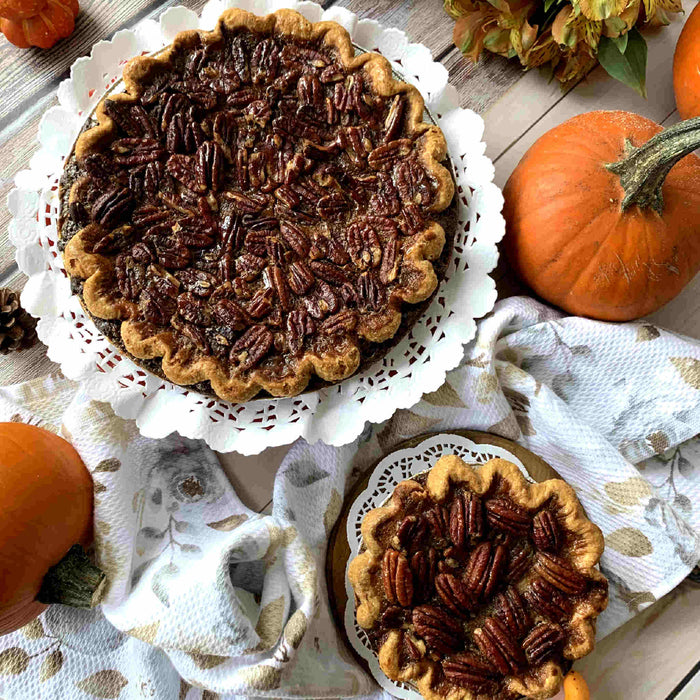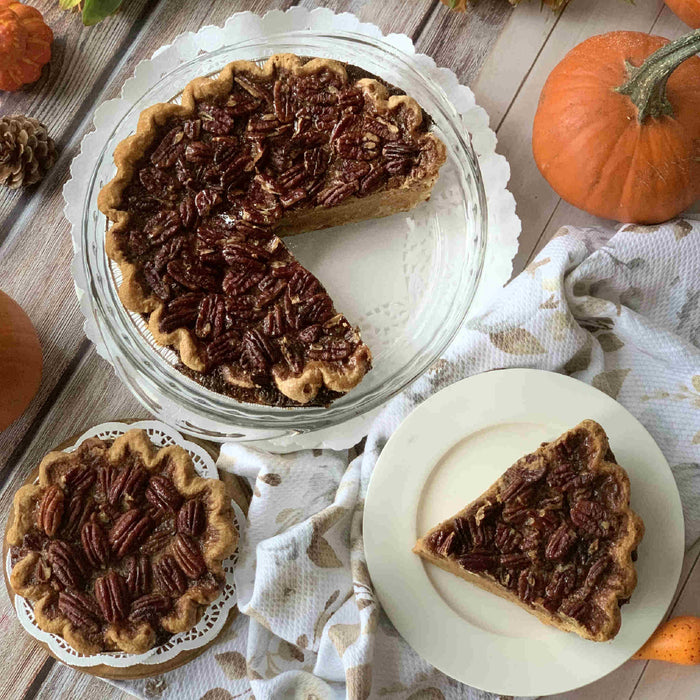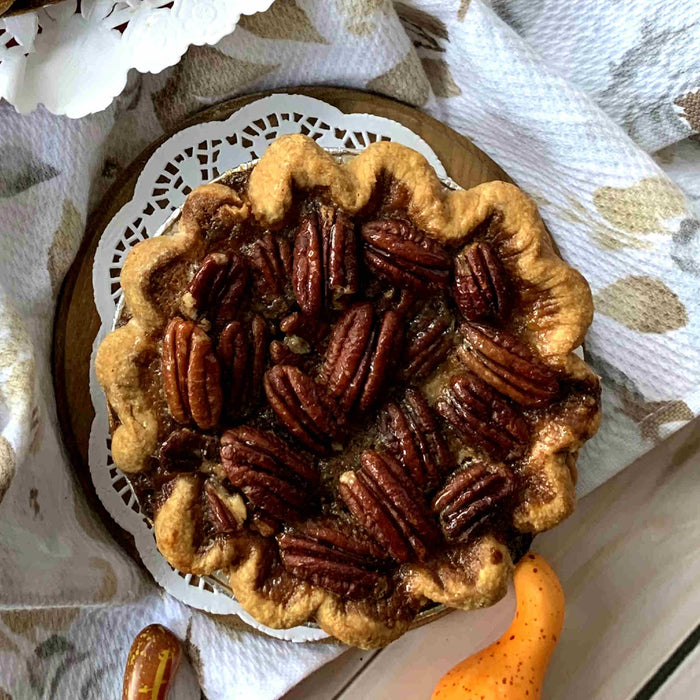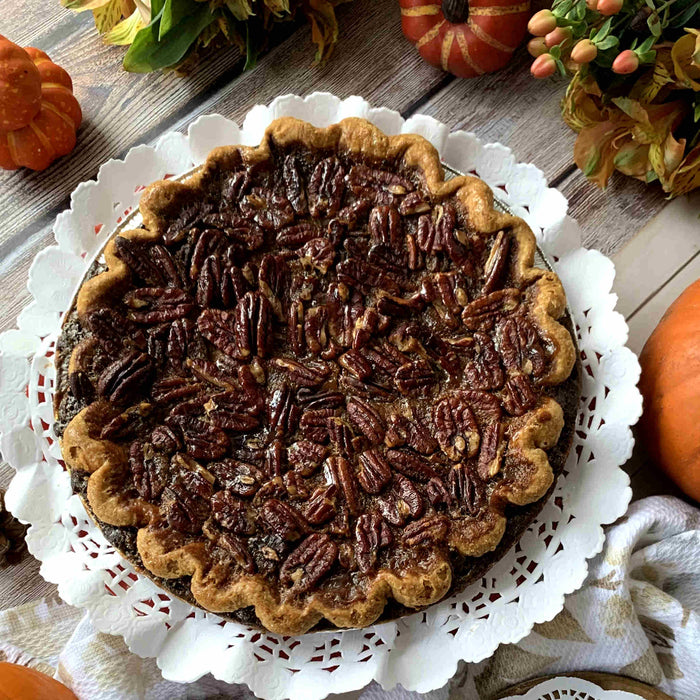 Bourbon Pecan Pumpkin Pie (V)
This deluxe combination pie is for all the bourbon-lovers. Featuring our two classic pies in one - pumpkin and caramelized pecan - but with a luxurious hint of dark bourbon. A tantalizing cocktail of flavours, decorated with autumnal pastry pieces for extra holiday flair. 
Note: This whole pie must be ordered min. 48 hours before pick-up at our Granville Island location. 
Reheating Instructions:

For Baked Pies: Wrap the entire pie in aluminum foil and bake at 250 degrees for 20-25 minutes or until the middle of the pie is warm and the top crust is crispy.

Microwave an individual pie (without a foil pan) for 1 minute to warm it. Reheat a 

slice of pie for 15-25 seconds to warm it. For the best result, reheating the pie in an oven instead of a microwave is highly recommended. 

Reheating creams pie and whole pies in a microwave are not recommended.
Storage Instructions:
Pies can be left in the box in a cool, dry place for up to 6 hours or refrigerated for up to three days.
Pies wrapped in plastic wrap and foil inside a freezer bag can be frozen for up to two months.
Pumpkin pies are best enjoyed the day of pick up. However, you can refrigerate it for up to three days. 
If you have an event that you are planning for, you can order the pies ahead of time and store them safely in your freezer. The pie can then be baked as if freshly made.