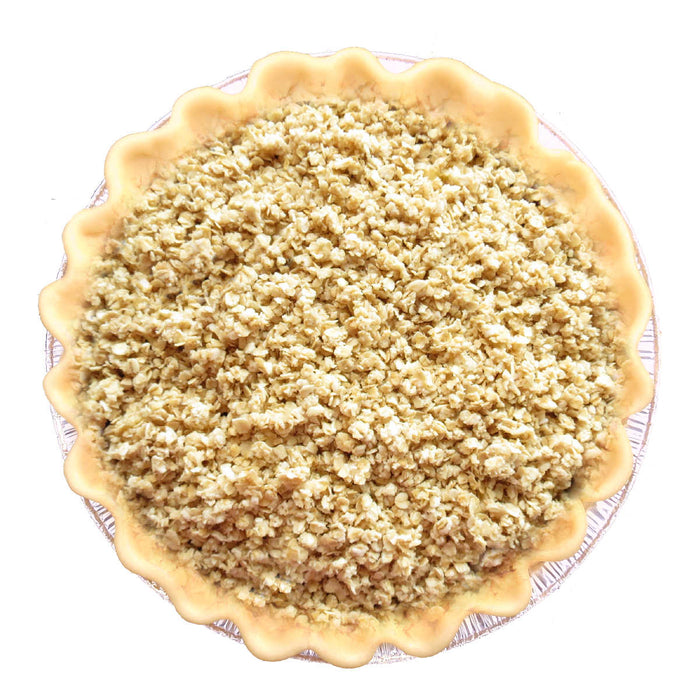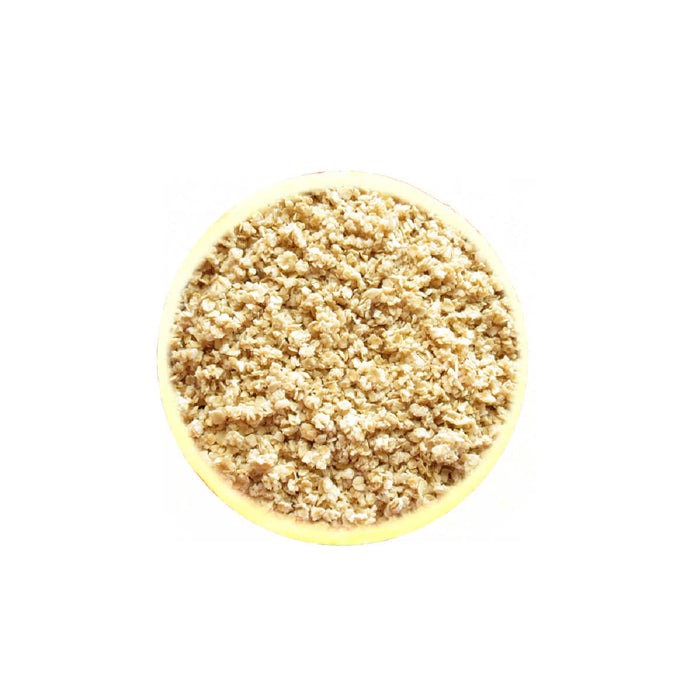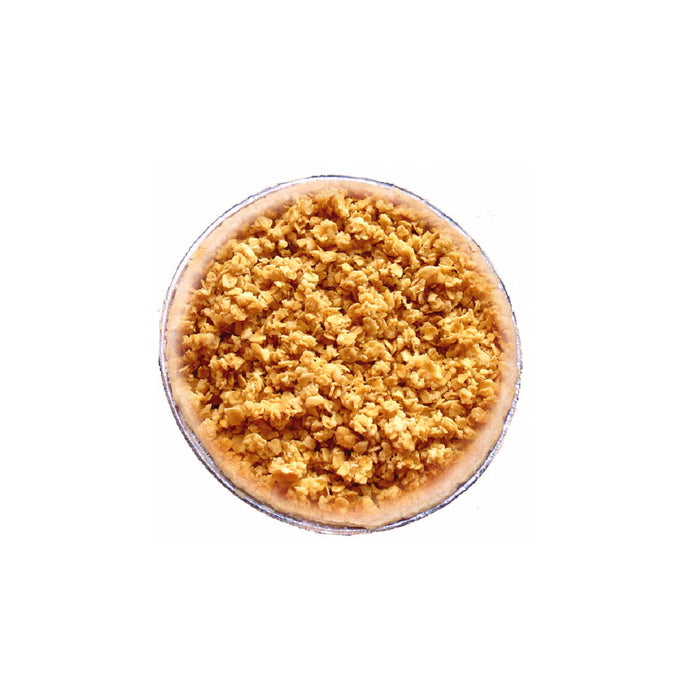 Need a boost of peachiness? The answer lies within our Dutch Peach Pie, loaded with juicy peach slices and topped with a homemade crumble. Make sure not to miss this serotonin captured in a pie!
Note: This whole pie requires min. 24 hours before pick-up at our Granville Island location. 

Preserving Fresh Pie Instructions:
Please see the section at the bottom of the FAQ page below. Thank you.