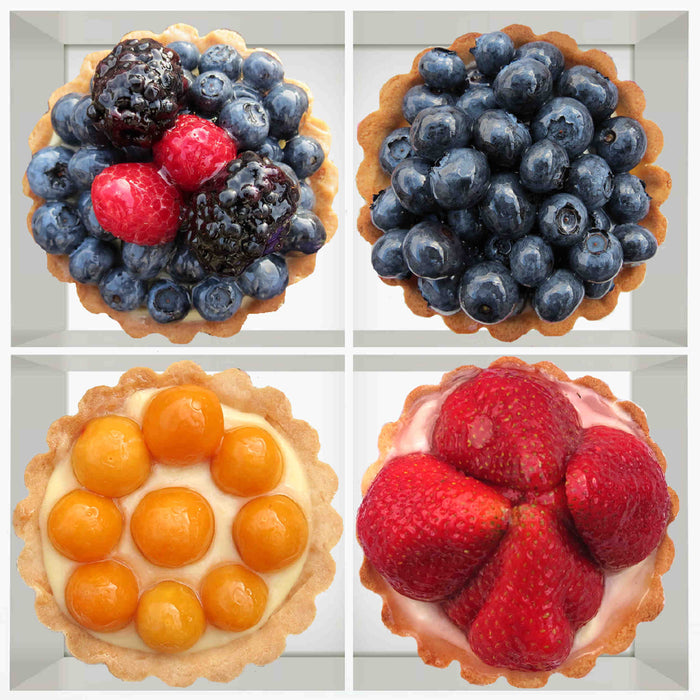 4 Berry Vanilla Cream Tarts Medley B (V)
Perfect for all taste buds, this collection of berry tarts offer their own version of tasty. Juicy strawberry, sweet raspberry, classic blueberry and a mixture of blueberries, raspberries, and blackberries. Loaded onto our homemade creamy custard and stacked on top of tasty shortbread tart shell.
Including 1 each of Bumbleberry Tart, Blueberry Tart, Gooseberry Tart and Strawberry Tart.